Our Services
Eye Care Services in Castle Rock
As a fully licensed and equipped optometric practice, The Meadows Family Eye Care offers a complete range of eye care services to all our patients.
Whether the eye care issue involves correcting refractive errors with eyeglass or contact lenses, or helping a student find amazing frames, or diagnosing/treating eye conditions and diseases, our experienced team will identify and implement the best eye care solutions for you.
Eye Health Evaluation
With our years of experience in diagnosing and treating typical vision disorders such as nearsightedness, farsightedness, amblyopia, presbyopia, cataracts, macular degeneration and diabetic retinopathy, Ryan Reid, and Mariana Reid and their team are equipped to provide appropriate therapeutic medical eye care.
At the same time, the The Meadows Family Eye Care team offers a wide array of high quality eye care products at reasonable prices. Our patients never pay too much for the best quality in eyeglasses, contact lenses, sunglasses, progressive and bifocal lenses, and outstanding service.
Treatment of Eye Disease
If you are diagnosed with an eye disease, you want the best treatment available to get your eyes healthy again. At The Meadows Family Eye Care, we stay current with best treatment practices. Based on your diagnosis, we may recommend a wide variety of approaches, including improved nutrition, prescription medicines, therapy and vision exercises, or medical procedures.
Good Eyecare Begins With A Yearly Eye Exam!
Although many do not realize it, the best way to protect your vision is with a yearly eye checkup. Even a basic eye exam can instantly detect many health-threatening conditions, such as tumors, vascular irregularities, and diabetes-related injury to the retina. At The Meadows Family Eye Care, that basic checkup is brief and painless.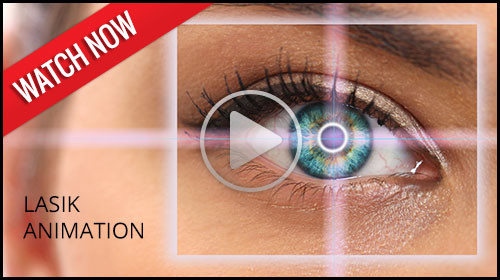 LASIK, a form of refractive surgery, is an popular option for vision correction, often eliminating the need to wear glasses or contact lenses. Simply put, LASIK reshapes the cornea with a laser.
Refractive Surgery Procedures
Other surgical alternatives have become available. Among these is a technique called phakic IOL implantation which involves implanting a lens behind the cornea, but in front of the iris. With this new option, many of those who were too highly nearsighted for LASIK are now candidates for refractive surgery.
#1 Rated LASIK in Castle Rock, CO
If you are interested in refractive surgery, please let us know. Refractive surgery is not to be taken lightly. Detailed testing is necessary to determine whether or not you are a good candidate for the surgery. If testing shows you to be a good candidate, we can help you choose the refractive surgeon who is most appropriate for your case. In addition, we provide post-operative care for refractive surgery.
Corneal Refractive Therapy (CRT) in Castle Rock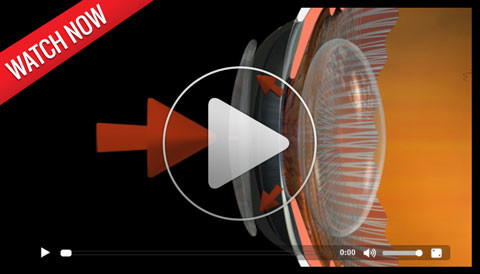 Corneal Refractive Therapy (CRT) is a great advancement in refractive therapy options. CRT allows you to see clearly during the day without glasses or contact lenses. Specially designed therapeutic lenses gently reshape the front surface of your eye while you sleep.
Imagine great vision all day without contacts, glasses, or surgery. No more problems from dust, allergies, or dryness. CRT has also been shown to slow the progression of nearsightedness in children and teenagers.
Previously, if you were nearsighted and wanted to see clearly during the day, your options were glasses, contacts, or laser surgery. CRT offers a non-surgical solution. No more worry about broken frames or torn contact lenses. Additionally, while LASIK is usually recommended only for those over 18 years of age, CRT is ideal for our younger patients who are active in sports and do not like the hassle of glasses or contacts.
For more information on Corneal Refractive Therapy, call today to schedule your FREE CRT consultation or visit Paragon at www.paragoncrt.com.
A cataract is a common condition that causes a clouding of the eye's natural lens, and affects millions of people each year, including more than half of all Americans over the age of 65. Cloudiness develops as a result of a buildup of protein in the lens.
Cataracts cause a progressive, painless loss of vision. The lens clouds naturally as we age, causing people over the age of 65 to see a gradual reduction of vision. However, cataracts are not considered part of the natural aging process and are a serious condition that requires prompt medical attention. The exact cause of cataracts is unknown, although it may be a result of injury, certain medications, illnesses (such as diabetes), prolonged exposure to ultraviolet light and smoking.
Diagnosing Cataracts
Your doctor may perform a series of tests in order to diagnose a cataract. A dilated eye exam will be performed to test the vision and to examine the condition of the lens and other parts of the eye. Your doctor may also perform tonometry, a procedure that measures the pressure in the eye.
Symptoms of Cataracts
Patients with cataracts often do not experience any symptoms when the condition first develops. Cataracts will continue to progress with no apparent pain, although patients may experience:
Blurred or hazy vision
Double vision
Poor vision in bright light
Seeing halos around lights
Poor vision at night
Yellowish tinged vision
Frequent changes in eyeglasses or contact lens prescription
Treatment of Cataracts
If visual impairment begins to interfere with your ability to read, work or do the things you enjoy, you may want to consider cataract surgery to restore your vision. Cataract surgery is the most commonly performed surgical procedure in the US, and can be performed quickly and easily with a success rate of over 90 percent and a minimal risk of complications.
Cataract Surgery in Castle Rock, CO
Cataract surgery is a minimally invasive procedure that involves numbing the eyes with anesthesia and then making a tiny incision into which an ultrasonic probe is inserted. The probe breaks up, or emulsifies, the cloudy lens into tiny pieces and then suctions them out of the eye. Once the cloudy lens has been removed, a new artificial lens is implanted into the eye. This lens is known as an intraocular (IOL) lens, and can often be inserted through the same incision that the old lens was removed from.
Surgery usually takes less than an hour to perform and is painless for most patients. After the procedure, a patch may be placed over the eye and you will be asked to rest for a while. Most patients are able to go home the very same day, although you will need someone to drive you home. For the next few days, you may experience itching, mild discomfort, fluid discharge and sensitivity to light and touch. Your doctor may prescribe eye drops to help the healing process and to reduce the risk of infection.
There are several different IOLs available to help each patient achieve the best possible results from his/her cataract surgery. Multifocal IOLs allow for full vision correction at near, intermediate and far distances, completely eliminating the need for eyeglasses or contact lenses in most patients. Some IOLs can also correct astigmatism.
These choices were not always available for cataract patients. In the past, cataract surgery only involved monofocal lenses, which could only focus on objects near or far, but could not adjust to accommodate varying distances. These patients still had to rely on glasses or contact lenses after surgery in order to see clearly at all distances, especially in older patients suffering from presbyopia.
During cataract surgery, artificial lenses are implanted in the eye to replace the cloudy natural lenses. These artificial lenses, known as intraocular lenses (IOLs), were once only able to correct distance vision, leaving patients dependent on eyeglasses or contact lenses for near vision. Many cataract patients, in addition to suffering from either nearsightedness or farsightedness, also suffer from presbyopia, natural changes to the eyes that occur as we age.
Before premium lenses, patients were unable to see clearly at both near and far distances without the use of eyeglasses or contact lenses. Early lens implants were monofocal, meaning that they had only one focal point and could not adjust to varying distances.
New advances in technology have allowed for the development of multifocal IOLs, which let patients see clearly at all distances, and can even correct astigmatism as well. Premium lens implants are ideal for cataract patients who are also suffering from presbyopia and want a replacement lens that provides a full range of clear vision.
There are several different types of premium lens implants available for cataract patients. Your doctor will work with you to decide which lens is best for your individual eyes to help you enjoy long-lasting, clear vision at near, intermediate and far distances. To speak with one of our doctors and discuss your options for cataract replacement lenses, please call us today to schedule a consultation.
Castle Rock Glaucoma Treatment
Glaucoma is the leading cause of blindness and visual impairment in the US, and can affect patients of all ages, many of who do not experience any symptoms and may not be aware that they have the disease. Glaucoma actually refers to a group of diseases that cause damage to the optic nerve as a result of increased pressure within the eye, but can also be caused by a severe eye infection, injury, blocked blood vessels or inflammatory conditions of the eye.
There are two main types of glaucoma, open-angle and angle-closure. Open-angle glaucoma is the most common type of glaucoma and involves fluid in the eye not draining properly through the trabecular meshwork. Angle-closure glaucoma involves a sudden buildup of pressure in the eye and poor drainage because the angle between the iris and the cornea is too narrow.
Many patients do not experience any symptoms during the early stages of glaucoma, including no pain and no vision loss. This makes it difficult for many patients to know if they have the disease. But as glaucoma progresses, patients may experience a loss of peripheral or side vision, along with sudden eye pain, headache, blurred vision or the appearance of halos around lights.
Diagnosing Glaucoma
While some patients may experience symptoms from glaucoma as the disease progresses, others do not learn they have the condition until they undergo a routine eye exam. There are several different exams performed to diagnose glaucoma, including a visual field and visual acuity test. These tests measure peripheral vision and how well patients can see at various distances. Other tests may also be performed, such as tonometry to measure the pressure inside the eye and pachymetry to measure the thickness of the cornea.
Glaucoma Treatment
Once glaucoma has been diagnosed, treatment should begin as soon as possible to help minimize the risk of permanent vision loss. There is no cure for glaucoma, so treatment focuses on relieving symptoms and preventing further damage from occurring.
Most cases of glaucoma can be treated with eye drops, laser or microsurgery. The best treatment for your individual case depends on the type and severity of the disease, and can be discussed with your doctor.
Eye drops are used to reduce fluid production in the front of the eye or to help drain excess fluid, but can lead to redness, stinging, irritation or blurry vision. Patients should tell their doctor about any allergies they have to minimize the risk of side effects.
Laser surgery for glaucoma aims to increase the outflow of fluid from the eye or eliminate fluid blockages through laser trabeculoplasty, iridotomy or cyclophotocoagulation.
Microsurgery involves a surgical procedure called a trabeculectomy, which creates a new channel to drain fluid from the eye and reduce the pressure that causes glaucoma. Surgery is often performed after medication and laser procedures have failed.
Preventing Glaucoma
While there are no surefire ways to prevent glaucoma from developing, regular screenings and early detection are the best forms of protection against the harmful damage that the disease can cause. While anyone can develop glaucoma, some people are at a higher risk for developing disease. These people may include those who:
Are over the age of 60
African Americans over the age of 40
Have a family history of glaucoma
Have poor vision
Have diabetes
Patients should have a comprehensive dilated eye exam at least once every two years, especially if they have a higher risk of developing glaucoma. Older patients may be encouraged to be tested more frequently.
Glaucoma Treatment in Castle Rock
To learn more about glaucoma and how you can be tested for this serious condition, please call us today to schedule an appointment.
What we look for....
Diabetic retinopathy is a condition associated with diabetes. High levels of blood sugar can damage tiny blood vessels in the eye, causing poor circulation. This can cause small leaks in the vessels, and swelling of the retinal nerve layer. Eventually new vessels, which are very fragile, may form to replace the damaged vessels. The new vessels can burst, creating a hemorrhage, and resulting in blurred vision or even blindness.
Symptoms
Symptoms of diabetic retinopathy include:
Blurred or darkened vision
Sudden loss of vision
Risk Factors & Treatment
It is critical for all diabetic patients to have a thorough eye health examination at least every year. When diabetic retinopathy is diagnosed early, medical management, including laser treatment and other surgeries, can be more effective in preserving vision. In addition to diabetic retinopathy, diabetic patients also have a higher risk of developing cataracts at a younger age, and of having glaucoma. If you have diabetes, make sure you control your blood sugar level. This will reduce your risk of getting diabetic eye disease and other complications involving the heart, kidneys, and other organs.
Recommended Links
National Eye Institute : Facts About Diabetic Retinopathy